---
This issue is dedicated in memory of
Daniel Rodman Walker
TCR staff member and poet
---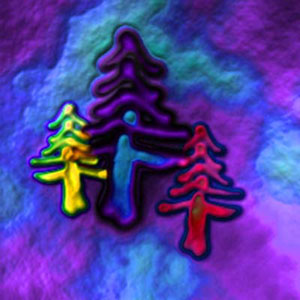 "Pine Trees" by Jim Lewis

Dear Readers,

It is with great regret and a heavy heart that I write this editor's note. Daniel Rodman Walker, 43, beloved staff member and poet, has passed away after a long battle with kidney disease. He leaves behind his wife, Doreen, and ten-year-old daughter, Maeve.

Daniel was a contributing editor who spent most of his time reading submissions. Although he was only with us for a short time, he loved what he did and took an immeasurable pride in it. He quickly earned our respect with his tough, honest criticism. Ironically, many of the poets selected to appear in this issue were originally earmarked by Daniel. For this reason, it seems fitting that we dedicate Issue 18 in his memory.

We often take for granted the ordinary and routine in our daily lives—that which for Daniel was fraught with struggle. Yet with everything stacked against him, it is remarkable how determined he was. He always managed to keep his chin up, and in May of 2000, despite a grueling treatment schedule, he successfully completed his MFA in Creative Writing from Sarah Lawrence College.
Daniel's love of life shone through in the letters he wrote, which always ended with a warm remark or a blessing for health and happiness. One letter in particular sticks in my mind... and that is what will remain with me. Especially now, in light of recent world events, his words just seem to put everything into perspective:
hope you enjoy this evening's sunset, should be a beautiful one.

daniel
—
Guy Shahar
Editor-in-Chief