Instead of a lengthy Editor's Note this month, I would like to use this opportunity to showcase the talent of one of our own: Webmaster Pam Coulter Blehert. Pam is a painter and artist steadily gaining national renown and popularity in the art world. The painting you see is entitled, "Portrait of Claire."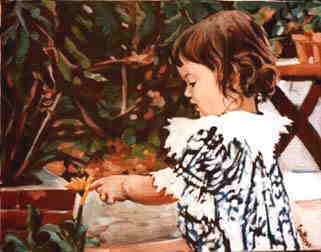 The myriad of interests and talents of the TCR staff and volunteers deserves recognition. It's my hope to offer more of their work here in future issues.
To see more of Pam's work, please visit her Website: http://www.blehert.com.
Guy Shahar
Editor-in-Chief