What a joy to work with Tom for so many years at Poetry@Tech (it's gone by like a bullet), to learn from him, and most of all to be his friend. Each day it seemed Tom had a new and glorious scheme as to how we'd get poetry in front of more people and to serve poets in general. He always loved to give poets a check after reading–that was one of his favorite things. There is a button outside Tom's office door at Poetry@Tech with Homer Simpson on it—the kind of novelty item that speaks when you hit it. Each morning when Tom came in he'd walk to my office door and yell "YO, T," and then hit the Homer Simpson button to make Homer say, "This is the greatest day of my life!" Tom meant that—every day. I miss him.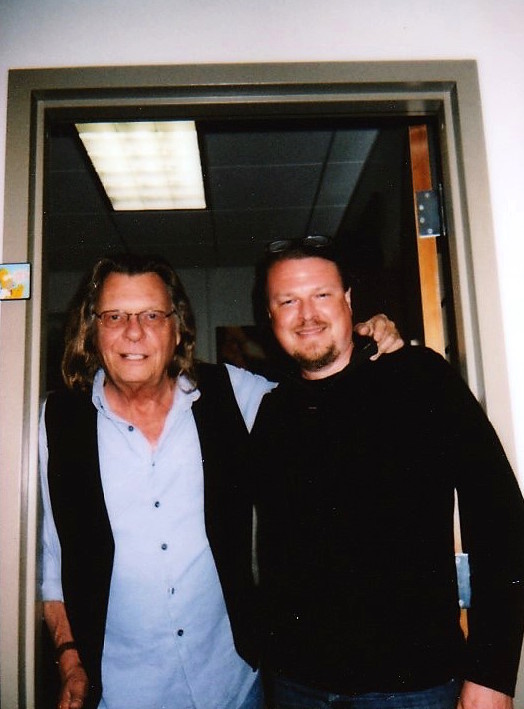 The picture here is a polaroid taken by my daughter of Tom and me one morning beside that same button just seconds after he gave it a whack.
"Ode to the Unbroken World, Which is Coming" is a poem that reflects Tom's intense optimism AND unapologetic realism about the world and all of us folks in it. Isn't it some comfort to think that chances are—"There's always a punch bowl, somewhere, in which floats a ... ."